NAM JUNE PAIK:
THE FUTURE IS NOW
"The Yellow peril! C'est moi."
1963–1964
"The Yellow peril! C'est moi."
1963–1964
"The Yellow peril! C'est moi."
1963–1964
"The Yellow peril! C'est moi."
1963–1964
"The Yellow peril! C'est moi."
1963–1964
"The Yellow peril! C'est moi."
1963–1964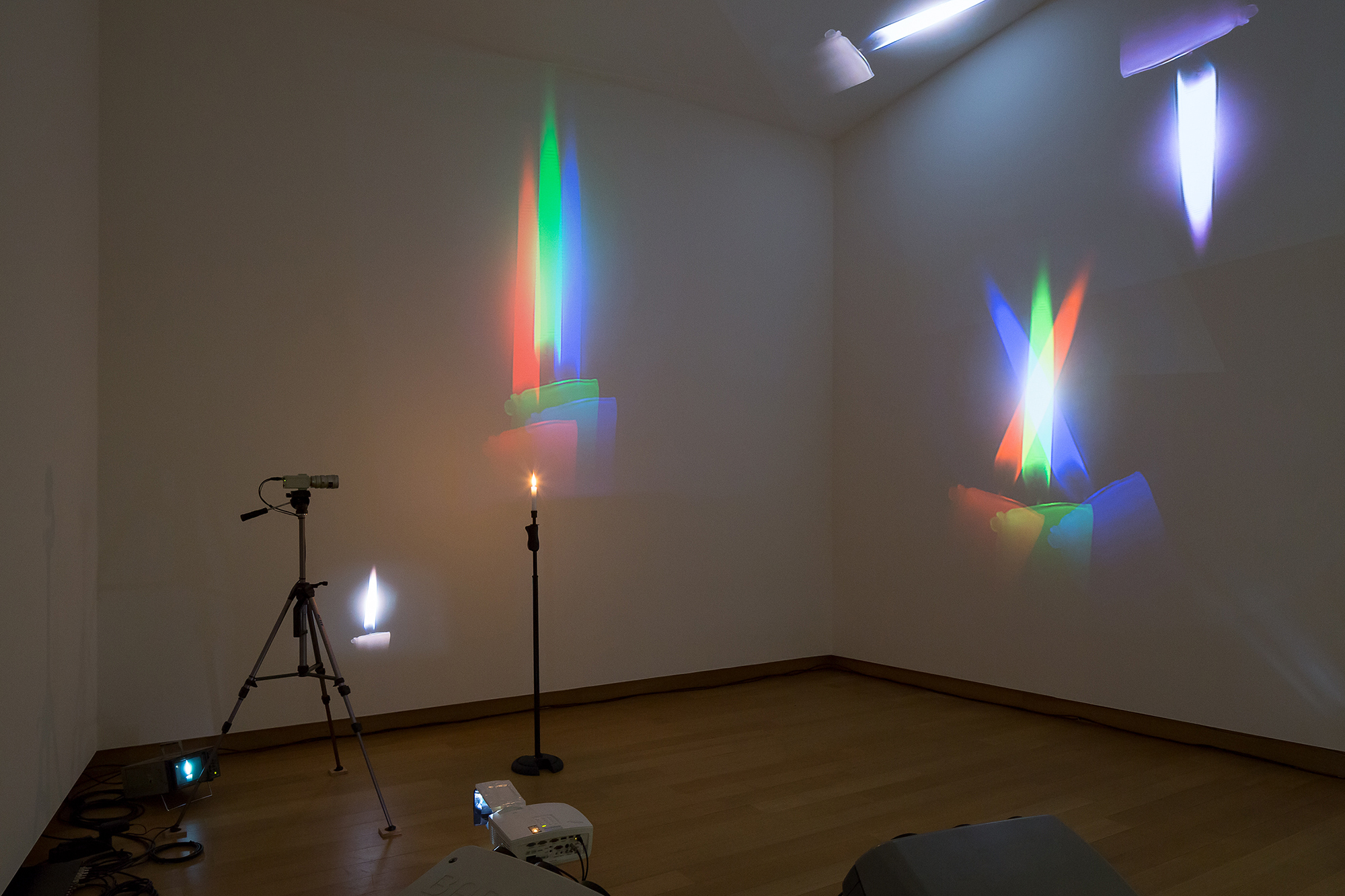 One Candle (Candle Projection)
Medium
Close circuit television camera, tripod, candle on custom stand and four to six colour video projectors including modified CRT projectors
Dimensions variable
Credits
Collection of the Museum für Moderne Kunst, Frankfurt am Main
In One Candle (Candle Projection), a CCTV camera is pointed at a single flickering flame. The image is repeated multiple times on the walls by video projectors. Like One Candle (Candle TV) in the first gallery of this exhibition, this work presents the electronic image as a light source, but also reflects on the precarious nature of existence.
Some of the projections are separated into red, green and blue light. These are the basic components of the video image, emphasising that video is an illusory form of representation.
At the same time the air flow generated by visitors' movements alters the shape of the flame. The live candle demonstrates, in real time, the Buddhist belief that all things are interconnected and in a continual process of change. Bringing together technology and the principles of Zen Buddhism, this meditative work embodies some of Paik's deepest concerns.