NAM JUNE PAIK:
THE FUTURE IS NOW
"The Yellow peril! C'est moi."
1963–1964
"The Yellow peril! C'est moi."
1963–1964
"The Yellow peril! C'est moi."
1963–1964
"The Yellow peril! C'est moi."
1963–1964
"The Yellow peril! C'est moi."
1963–1964
"The Yellow peril! C'est moi."
1963–1964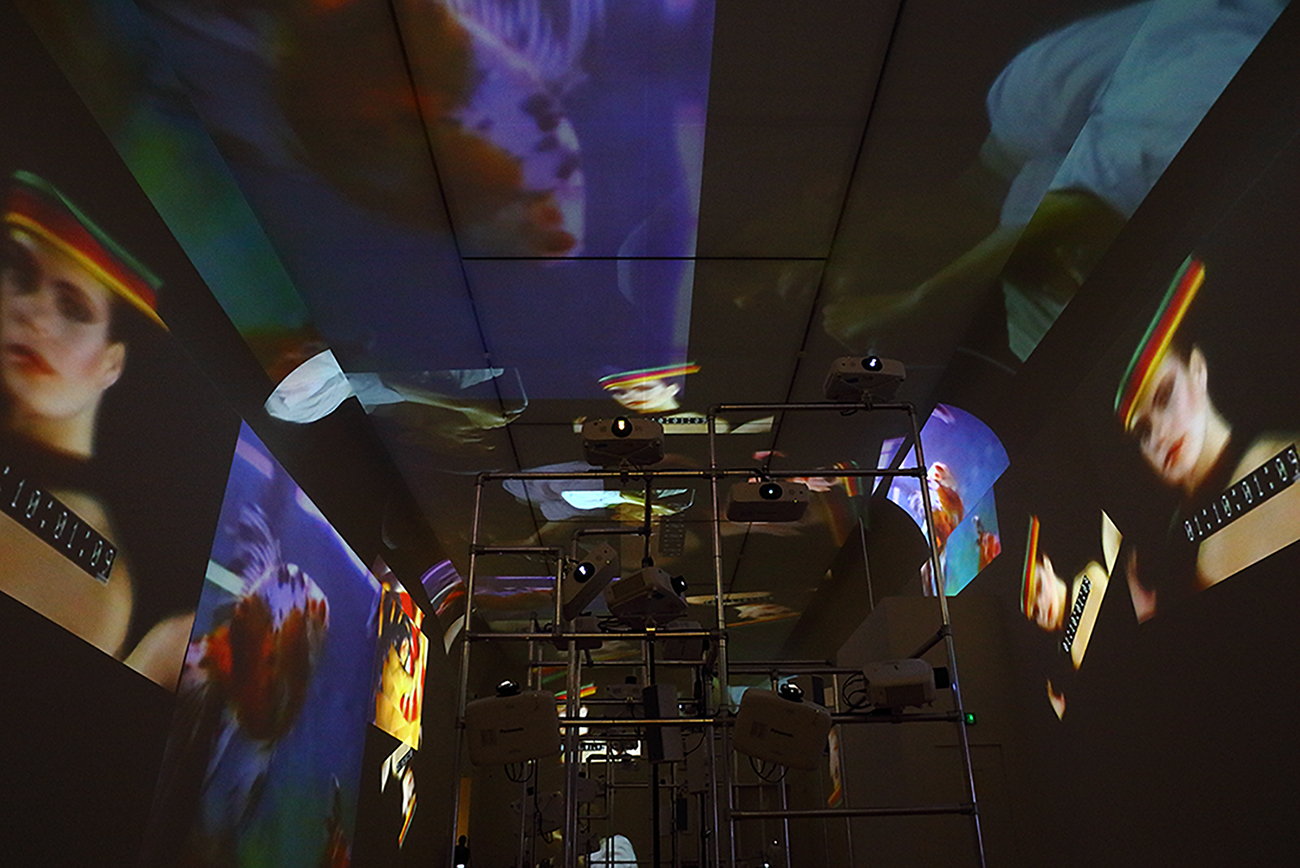 Dating
1993, reconstructed 2021
Medium
Video projectors, metal, wood, custom video switchers and four video channels; video, colour, sound
Dimensions variable
Credits
Collection of Ulsan Art Museum.
Nam June Paik and Hans Haacke were invited to jointly represent Germany at the 1993 Venice Biennale and won the Golden Lion award for the German Pavilion that year. Considering both artists had moved away from Germany and lived in the United States since the mid-1960s, the selection emphasised an international perspective in post-reunification Germany.
Paik exhibited a series of works inspired by Marco Polo's 13th-century journey from Venice to Mongolia and beyond, reflecting his interest in the historical and philosophical links between Europe and Asia. He named his section Electronic Super Highway 'Venice → Ulan Bator.' The large-scale immersive video installation Sistine Chapel was the centrepiece and filled the walls and ceiling of one entire gallery space at the German Pavilion.
Presented for the first time since its original installment at Venice Biennale 1993, this installation uses 42 projectors that switch at random between four separate videos, all playing at the same time. These four videos are an audiovisual collage of new footage and samples from Paik's past videos, which feature many of his friends and collaborators. This was Paik's way of summarising his artistic career with video.
If you visit the Gallery to view this work, note that it contains flashing and bright lights, graphic content and images of animal butchery. Viewer discretion is advised.